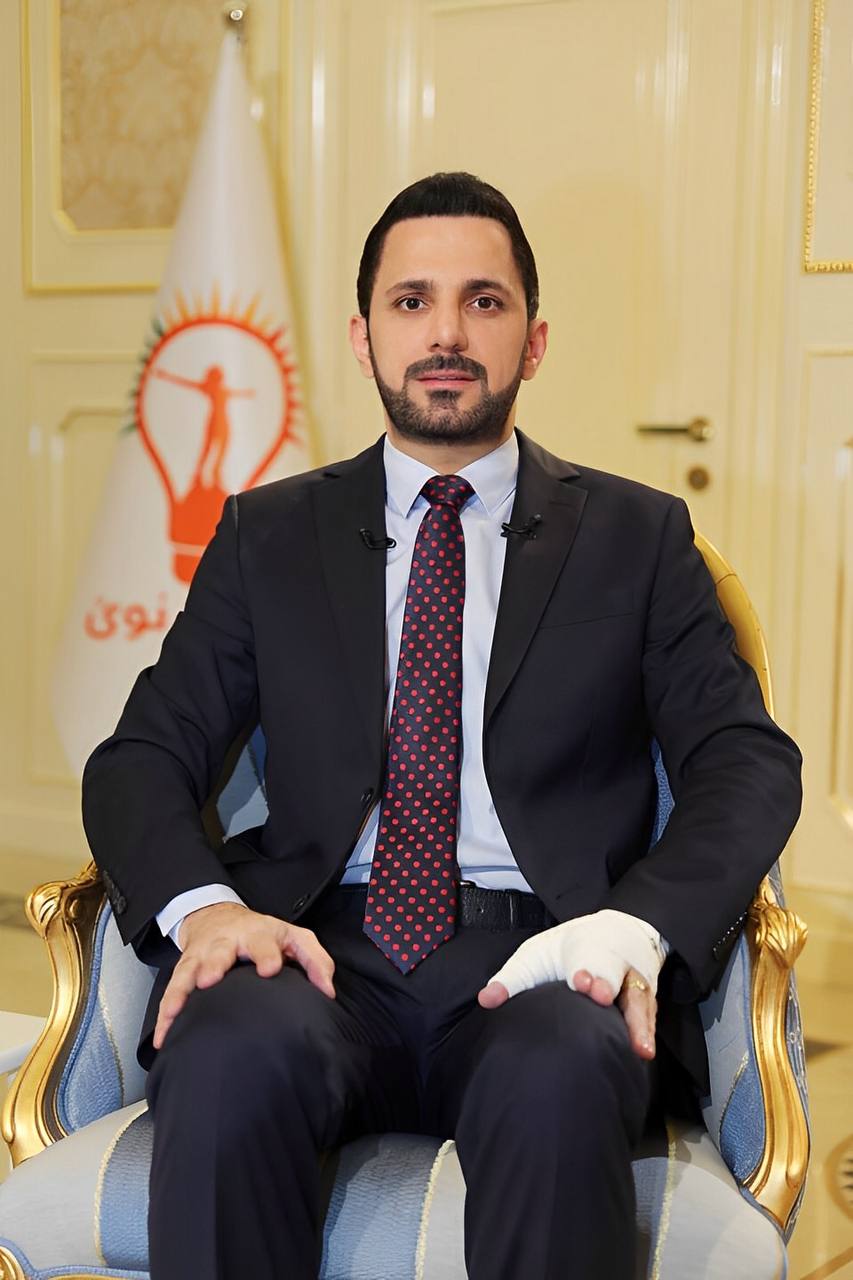 Shaswar Abdulwahid's interview with Qatar's Al-Arabi al-Jadid newspaper
In an interview with Qatar's Al-Arabi al-Jadid newspaper, Shaswar Abdul-Wahed, the head of the New Generation Movement in Kurdistan, discussed sensitive issues and the fate of southern Kurdistan. He announced that the Kurds have had autonomy for 32 years, but still do not have a united government and a single administration.
Abdul-Wahed also pointed out that Peshmerga from the Kurdistan Democratic Party and the Patriotic Union of Kurdistan (PUK) handle financial, security, and economic matters in the region. He mentioned that the New Generation has two factions in the Iraqi parliament and the Kurdistan Parliament, but lacks information about oil exports in the Kurdistan Region. More than 80 percent of the region's oil revenues are unknown.
Regarding the region's oil issue, Abdul-Wahed said that the process of selling, extracting, transporting, and restoring oil revenues should be in the hands of the Iraqi government. He also stated that the Erbil and Baghdad agreements would mean more financial support for Kurdistan, despite the distribution of employees' salaries at their own time.
"What is important for us is that the elections be held this year, despite our many notes on the regional election commission, the election law, and the election circles. But our priority is to conduct the elections this year," Abdul-Wahed told the Qatari newspaper about the election issue, the party's situation, and the process.
Regarding the security situation in the Kurdistan Region, Abdul-Wahed said, "The mafia has controlled Erbil and Sulaimaniyah, and the responsible son is killing citizens in broad daylight."
On the issue of human rights and free speech in southern Kurdistan, the head of the New Generation Movement said that reports published by human rights organizations and media outlets about the situation of freedom and civil rights in the region are true, even in parts where Kurdish citizens live.
At the end of the interview, Shaswar Abdul-Wahed, head of the New Generation Movement, said, "We have repeatedly warned the regional government that western countries will support southern Kurdistan because of its small and simple democracy, and if that is not the case, they will stop supporting the Kurdistan Region."